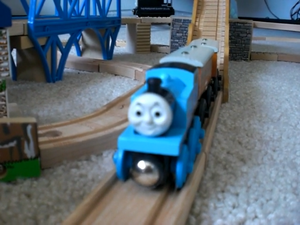 Season 2 
is the second season of Keekre24's Series. 
Characters
Edit
Thomas
Percy
Sir Topham Hatt
Edward
Duncan (appears in Disaster On Sodor only)
More characters made cameos and also appeared.
Characters Introduced
Edit
The Flying Scotsman
Old Slow Coach
Emily
Spencer
Bill and Ben
Daisy
Ad blocker interference detected!
Wikia is a free-to-use site that makes money from advertising. We have a modified experience for viewers using ad blockers

Wikia is not accessible if you've made further modifications. Remove the custom ad blocker rule(s) and the page will load as expected.