Rails on Fire



• Episode

96

• Main Character(s):

Derek, Dennis, Arthur

• Previous episode:

• Next episode: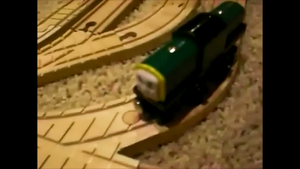 Rails on Fire
is the sixth episode of the seventh season. 
Derek warns any upcoming engine about the tracks because oil and petrolium was spilt and sparks were everywhere. Soon, everyone realizes it.
Characters
Edit